we know the
Territory
of healthcare data analytics and marketing automation
Since 1995, LionShare has guided healthcare organizations in the quest to link data to decision insights, execute automated marketing campaigns and drive better outcomes across the healthcare continuum. Whether you are a Data Scientist, Strategist or Marketer, DIATA® – our Business Intelligence and CRM platform – will help you grow healthy relationships with patients, prospective patients and physicians in your community.
Explore how DIATA and the LionShare team can put the power in your hands.
News
LionShare appears in eHealthcare Strategy & Trends Story
WellSpan Health uses LionShare's CRM and Marketing Automation Platform to crack the code on Portal Sign-ups.
Healthcare and Big Data; Understanding the Value Proposition
Published in the December 2015 issue of Spectrum, download the article authored by LionShare Founder and CEO, Laura Lee Jones.
Download Healthcare Strategy Alert's CRM Panel Discussion
We're excited to share an article from the latest issue of Healthcare Strategy Alert, containing an excerpt from a CRM panel discussion that included LionShare Founder and CEO Laura Lee Jones. The panel was held at the Forum for Healthcare Strategists this past May.
we take
Pride
in our capabilities
Our competence and expertise runs deep.
Our technologies look forward.
Our Services
Today's reactive healthcare landscape requires a solution that goes beyond traditional CRM and tracking campaign performance. Population Health and Accountable Care are just a few contributing factors that are forcing those in healthcare to re-evaluate their existing CRM system or consider implementing a new solution that will transcend departments within the organization and respond to this landscape. DIATA®, LionShare's business intelligence tool, can do just that.
Unearth our capabilities and you will find a data-driven organization. DIATA gives you the power to harness your data to more effectively target individuals, create more sophisticated and automated marketing campaigns, and ultimately to report on the Return on Investment (ROI).
It all starts with data. From integrating clinical and financial data, to online and call center activity, to channel preference and healthcare propensities, the DIATA platform becomes a centralized repository for ANY source of data.
After moving through LionShare's vigorous cleansing and enhancement process, healthcare organizations are left with an information station that allows for a single point of view for all patients, market prospects, physicians and employees (along with any other data you desire).
It is then through DIATA that we listen to data and link analytics to execution. At your fingertips as a full-access solution or managed collaboratively utilizing the LionShare service team, DIATA offers a platform for Strategy, Data Mining, Customer Relationship Management (CRM) & Marketing Automation, and Business Intelligence and Analytics.
Here, you'll examine analytical insights related to value versus volume, patient footpaths/continuums of care, readmission levels, population health, physician leakage and engagements versus encounters.
Partnering with LionShare takes the guess work out of planning your next campaign. Having developed, tested and tracked campaigns across the country for more than 25 years, we know what works, what doesn't and why. Strategic insights cover campaign components such as:
Pre-campaign Analytics
Messaging
Segmentation (including control groups and A/B split testing)
Offer selection
Channel integration (e.g. digital/web, traditional, mobile)
Creative (Responsive web/email design and traditional print)
In addition to campaign strategy, you'll find our experience in healthcare data analysis is an asset in planning and reporting performance measurement. We have had much success in measuring the impact of our marketing efforts for clients. The ability to show your administration quantifiable success can elevate the marketing department and secure additional marketing budget.
Data Mining & Predictive Modeling
In addition to an organization's own data sources, LionShare will supplement DIATA with a fully-developed enhancement dataset which includes traditional demographic and psychographic information, along with medical and health propensity models designed to provide insight surrounding the key drivers of consumer healthcare decisions. These propensities include categories such as ailments in the home, prescriptions used, attitudes towards healthcare and types of insurance providers used.
This enhancement data, combined with the power of DIATA, allows for Data Mining and Predictive Modeling of both your patients and prospects. The pre-built propensity models are first built on a national scale, and are then combined with YOUR data, and projected across YOUR market area patients and prospects – meaning the models are customized specifically for YOUR organization. The models can then be utilized to identify patients and prospects with chronic disease states, those most likely to need specific clinical services, or those in need of patient care intervention messaging. Additionally, segment your market into categories of low, rising or high risk when it comes to Population Health Management to encourage or modify behaviors.
The DIATA interface enables marketers to deliver coordinated campaigns on an individual basis to ensure that customers receive appropriate, relevant messages – all designed at driving them to utilize services and build a healthy community. DIATA helps navigate the traditional and digital landscapes by integrating email, social, mobile, SMS/text, call center and direct mail channels. LionShare clients can manage, track, and execute marketing campaigns, deploy e-mail, perform data analytics, create models for segmentation, and review response reporting on the data.
When it comes to Acquisition, Retention & Education Strategies and executions, turn to LionShare for turnkey, automated campaigns that can be delivered in batches or near real-time. Utilizing DIATA, marketers can develop an initial campaign matrix that will launch the program and maintain an ongoing communication stream with individuals as they qualify based on triggers in the data. Data triggers are varied but most often fall within the following categories:
Clinical Events (ER Misusers, No Primary Care Physician, Lapsed Patients, Discharge Codes)
Risk-Based (Co-Morbidities & Models, Chronic Disease States)
Lifestage (New Movers, New Parents, Age/Gender Screenings)
When it comes to campaign analytics, DIATA provides a powerful and user-friendly interface that allows you to view your marketing campaigns, analytics and reports. It provides the ability to segment your data to determine utilization rates, demographics, payor mix, and reimbursement rates for your new and existing patients.
Business Intelligence & Analytics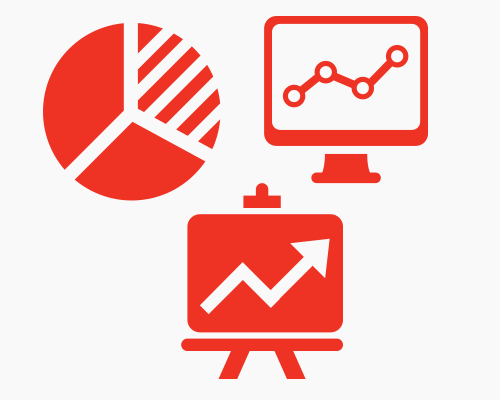 The power of DIATA goes far beyond traditional marketing campaign analytics. The system provides a source of Business Intelligence for all business units across a healthcare organization. Utilizing DIATA, an organization can identify and profile profitable service lines, low/rising/high risk populations for population health strategies, or lapsed patients and chronic disease states for compliance and quality initiatives.
Analyzing Patient Footpaths becomes much easier with DIATA at your fingertips. These footpath models clearly demonstrate opportunities and gaps. Armed with this information, strategists and c-level executives can plan short/long term growth strategies with a higher degree of confidence than before.
Regardless of the challenge – whether it is strategy, financial or marketing, DIATA works to uncover what is happening inside the data and provide guidance that shows how to continue on a course or make adjustments and monitor corresponding impacts. Using train-of-thought and drag-and-drop modalities, users can easily ask questions of the data and shift directions based on answers.
New Mover & New Parent Programs
A LionShare New Mover Program is a cost efficient way to introduce your health system and start a meaningful conversation with new movers in your target market. Our single and multi-touch programs allow you to be the first to welcome new movers and provide them with valuable information about your hospital, outpatient services, physicians and community wellness programs.
Benefits of a LionShare New Mover Program:
Our programs are completely customizable to fit your needs.
We offer comprehensive and accurate mail lists. Our list is compiled from more than 155 sources and offer a 95 percent guaranteed deliverability rate.
Our programs are designed for optimal tracking and measuring ROI. We have received response rates as high as 27 percent and utilization rates between 15-25 percent.
We offer a variety of turn-key new mover programs. Whether it's simply a list of new movers in your target market or a comprehensive multi-touch program, we offer something for all health systems—big or small, and every budget.
New Parent Program
Often a patient's first point of entry in to a health system is through obstetrics and gynecology. This makes maternity patients among the most valuable. LionShare offers a variety of New Parent Programs to keep these new patients engaged with your health system. A New Parent Program can promote a variety of services including primary care, pediatric care, emergency and urgent care. Like our New Mover Program, these programs are customizable and can be a single or multi-touch campaign.
we are
Loyal
to our partners
Our deep purpose is growth "beyond excellence."
We grow our people, we grow our clients' market share, we grow together.
We build enduring relationships.
We treat our clients and strategic business colleagues honestly, fairly, and as partners.
We are data-driven, but relationships drive our business.
Testimonials
"Powerful Technology"
LionShare has all of the essentials for a successful CRM implementation. We now have the data in one location, the powerful technology to analyze the data and a strategic team with industry knowledge and a can-do attitude to lead us. – Integrated Health System, East Coast Region
"They set the standard"
I feel they are a true partner for us and not just another vendor. They set the standard for how I expect my other vendors to engage with us. They are always very responsive and I feel very confident with the data with which I have to work. I make numerous presentations to our executive leadership on the results and this has made my life a lot easier in preparing those analytics and being able to have the right information to answer questions about ROI, new patients to the system, and service line encounters. – Multi-hospital, Integrated Healthcare Delivery System, Midwest Region
"Smart"
One of the reasons we've partnered with LionShare for so long is the intelligence of the team…they are smart. Whether it's account management or IT, I know I can count on them to get the job done right. We've added a number of facilities to our CRM system throughout our journey and the seamless integration of these data sources made the process simple. Everyone has been happy with the successful ROI we've shown. – Healthcare System, Mid-Atlantic Region
"Buttoned Up"
We've been more than pleased with the execution of our New Mover Program and always recommend LionShare to industry colleagues. The LionShare team is process oriented and completely buttoned up. They made it very easy. – Comprehensive Academic Medical Center, Midwest Region
our people are
Fierce
We are committed.
We work hard.
We celebrate success and lessons learned.
We are grateful.
We appreciate the uniqueness of what we are creating.